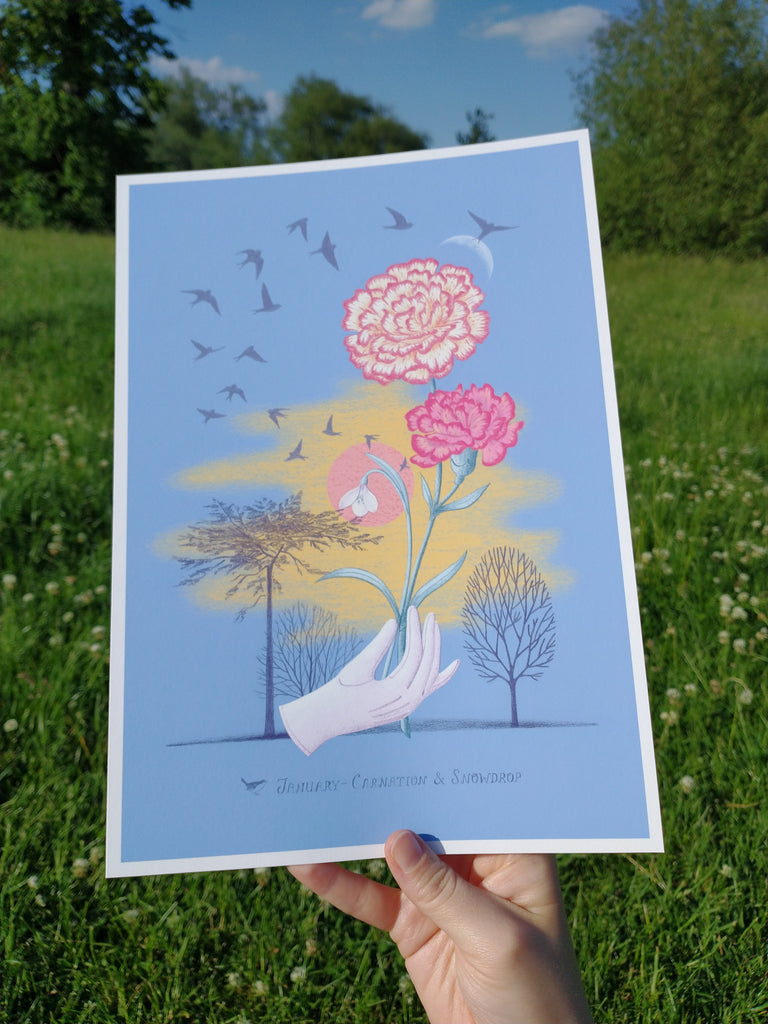 Birth Flowers Fine Art Print - January (A4)
£25.00
Inspired by the Victorian 'Language of Flowers', from which each month was assigned a birth flower, this is the first of an up-coming series of prints, one for each month.
Giclee is a type of high-quality digital printing process which enables very detailed work to be re-produced accurately.  It uses archive quality inks and papers meaning the prints are very long-lasting and can be used for exhibit in galleries (and home galleries!). 
A4 (210 x 297mm) unframed print. 
This print comes in a biodegradable and compostable film sleeve, made from starch which breaks down to CO2 and water which can be reused in the eco-system.  This can happen in commercial, home composting or landfill, but is quickest in commercial composting.

Prints are backed with recycled grey board for protection, and packaged for shipping between cardboard.